Whistle Stop is excited to partner with Caribbean Grill! After more than 15 years in business just 2 miles down the road, Caribbean Grill closed the doors to their restaurant and moved the operation into our humble neighborhood bar. Over the years, they provided Boca, and people from all over, authentic Latin cuisine, using the freshest ingredients, and built a loyal following. Whistle Stop is Boca's original bar, first opening its doors more than 40 years ago. We moved from our original location to our current one in 2015. Together, we are offering flavorful Latin food in a comfortable neighborhood bar setting with top notch service. Come discover this hidden gem and become a guest of ours for many years to come!
Call About Personalized On Premise or Off Premise Catering For Any Occasion
*Items and Prices Subject to Change*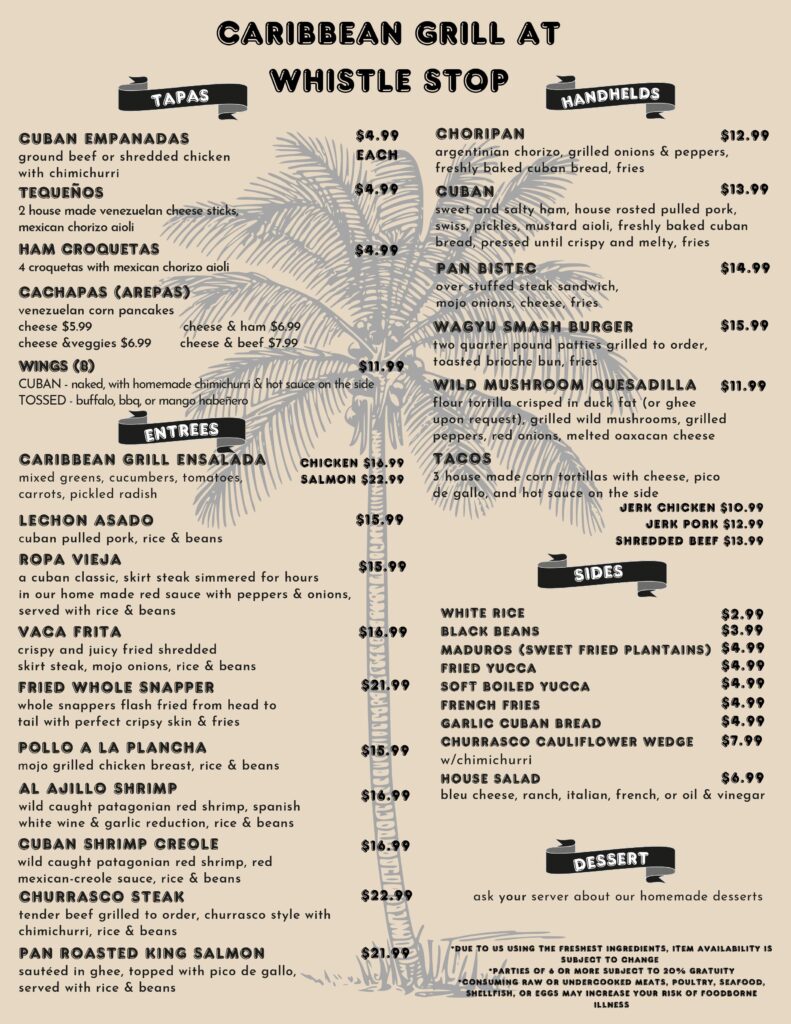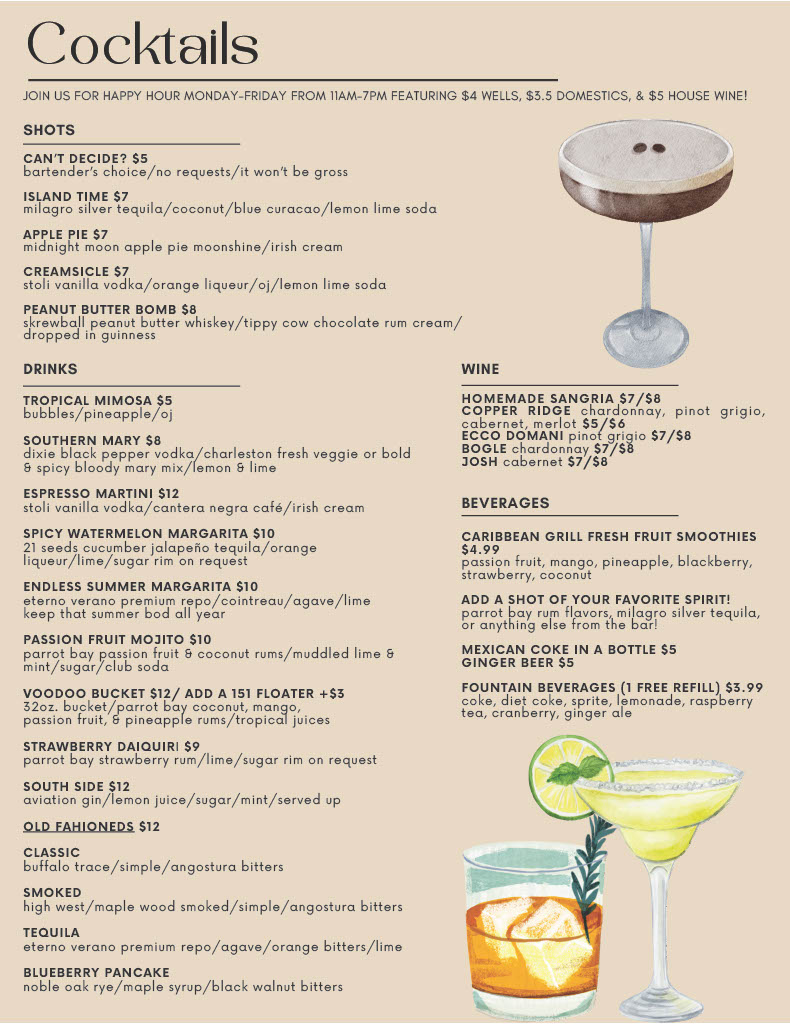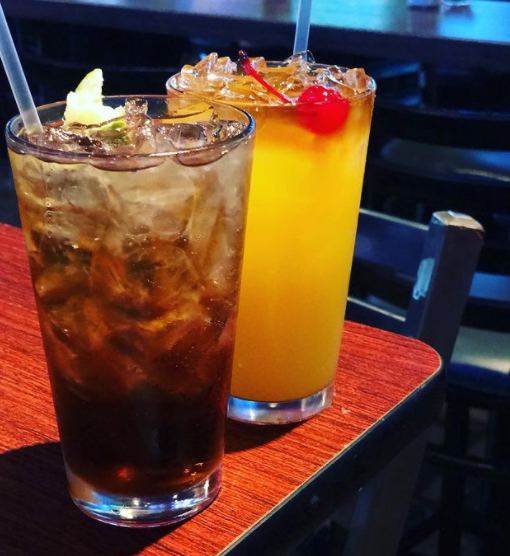 Open 365 Days a Year!
Open daily from 11AM-2AM
Close at midnight Sundays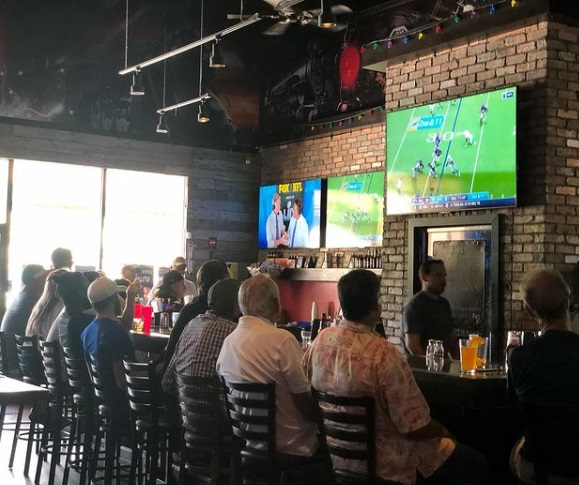 TV's Everywhere!
With TV's surrounding the entire restaurant, you'll be sure to never miss a moment again! Come watch your favorite sports team at the Whistle Stop!